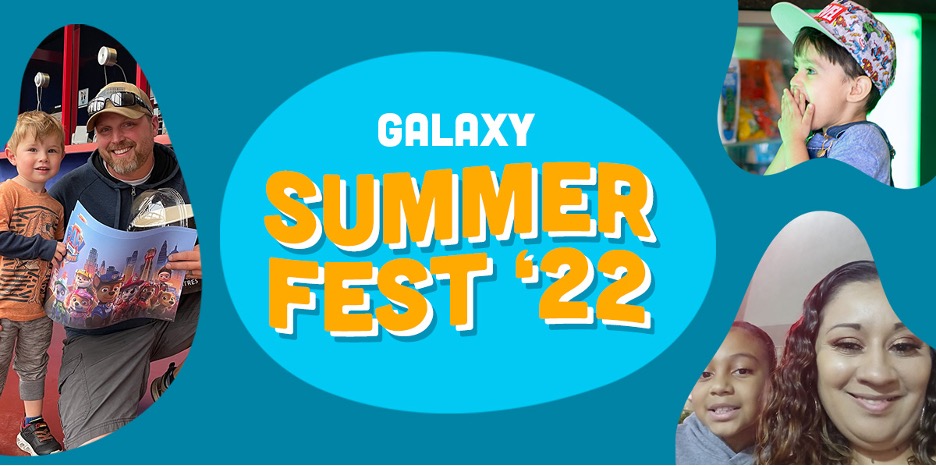 Wed, Apr 27 GALAXY THEATRES WELCOMES SUMMERFEST 2022
Our favorite time of the year is back again! Sunny skies, warm days, no school, and of course Galaxy Theatres Summerfest!
Summerfest 2022 is jam-packed with joy-filled family fun for all! All Galaxy locations are about to welcome an assortment of animated films that are guaranteed to entertain the kiddos, gather families, and indulge those looking for a good time! Each film will be shown twice, giving everyone a chance to revisit their favorites. Tickets for this exciting festival can be found soon at www.galaxytheatres.com.
JUNE
Let the games begin! Rolling into theatres for the first leg of Galaxy Theatres' Summerfest are a collection of some most well-known and beloved animated films of the 2010s. Kicking things off strong with Gru and his minions comes DESPICABLE ME (2010) showing June 7th & 9th. Minion lovers want more? We have the solution! MINIONS (2015), the silly successor will be showing week two: June 14th & 16th. Costumes are highly encouraged.
Not a fan of tiny yellow pals? Then soar over to Galaxy the third week of Summerfest for HOW TO TRAIN YOUR DRAGON: THE HIDDEN WORLD (2019) unfolding in theatres on June 21st & 23rd. Or beat the heat with ABOMINABLE (2019) showing on June 28th & 30th. Bring family, friends, and everyone in between!
JULY
Peak summertime arrives in July at Galaxy Theatres, and we're letting loose with SING 2 (2021). Come dance with us! Hitting theatres on July 5th & 7th, this fan favorite sequel is coming back for an encore.
Sticking with sequels, BOSS BABY: FAMILY BUSINESS (2021) will set up shop in theatres July 12th & 14th, followed by TROLLS WORLD TOUR (2020) July 19th & 21st. Closing out the month is the classic KUNG FU PANDA (2008) with Jack Black on July 26th & 28th.
AUGUST
Summerfest will wrap up at Galaxy Theatres in August by hitting rewind with some cartoon classics. Throwing it back to SING (2016) August 2nd & 4th we reunite with Buster Moon and the whole gang to see where it all began. Bark if you love pets because THE SECRET LIFE OF PETS 2 (2019) will be returning to theatres for a limited time on August 9th & 11th. Followed by the original HOW TO TRAIN YOUR DRAGON (2010) which will be flying back to the big screen this August 16th & 18th. Closing out the stellar lineup of films for Summerfest 2022, THE CROODS: A NEW AGE (2020) will relive their journey in theatres August 23rd & 25th.
HOW TO JOIN US
No need to stress about summer plans, Galaxy Theatres has you covered bringing crowd favorite animated films back to the big screen for the perfect summer activity. Tickets are only $2 a person! Your Summer can be adventurous every single week. Everyone knows to fully enjoy your favorite animated films you MUST enjoy delicious snacks along with them. Galaxy Theatres offers a variety of tasty treats for any sort of tastebud and for Summer Fest ONLY, a Value Pack can be purchased for $3 no matter what age you are. It includes popcorn, candy, and a drink of your choice.
We look forward to seeing soon!!