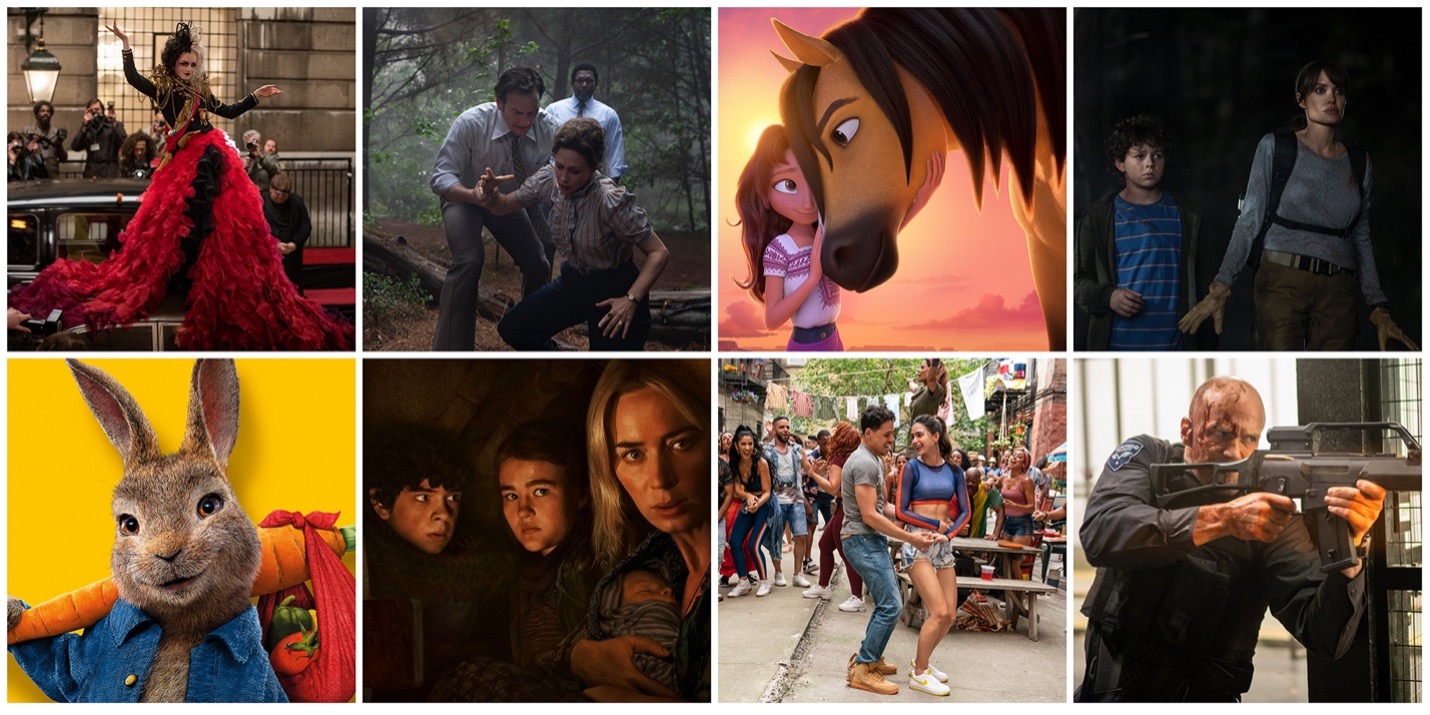 Thu, Apr 29 UPCOMING FILMS AT GALAXY THEATRES THIS MAY AND JUNE
Hey moviegoers! Things are starting to heat up as May and June approach, and these next two months are bringing the heat with some epic new movies for you to see on the big screen! Let's take a look at the hottest movie releases that you can enjoy at Galaxy Theatres in the coming months.
WRATH OF MAN
A man on a mission with a score to settle. WRATH OF MAN is an action-packed thriller that will take you into the life of a cash truck company employee who is responsible for moving hundreds of millions of dollars around Los Angeles each week. ScreenRant notes that this film is a, "scorched-earth narrative about a man who seeks revenge for the death of his son." Sounds like a narrative you don't want to miss out on seeing. If you're a lover of action-packed films with a strong lead, you'll definitely want to see Jason Statham partner with Guy Ritchie in this upcoming hit! Catch it in theatres May 7 and get your tickets now!
THOSE WHO WISH ME DEAD
Angelina Jolie leads this film as a smokejumper whose life unexpectedly shifts when a 12-year-old boy who is being hunted by assassins comes to her for help. THOSE WHO WISH ME DEAD hits Galaxy Theatres on May 14. This heart-pounding thriller is one you won't want to miss on the big screen! Beat the ticket lines and buy your ticket in advance online!
CRUELLA
Get ready, Disney fanatics! CRUELLA, a live-action prequel and origin story to 101 Dalmatians is full of twists and turns that, "introduces a side of the villain that fans have never seen before," according to ScreenRant. Watch Emma Stone shine as she portrays the role of Disney's iconic villain, Cruella De Vil. Cruella is one strong woman, and she wants everyone to "hear her roar" in theatres May 28!
A QUIET PLACE: PART II
The creatures that hunt by sound aren't the only things that the Abbott family fears in this horror film's sequel. If you're a horror film fanatic, then you need to mark your calendars for May 28! Galaxy Theatres is counting down the days until this chilling and terrifying sequel arrives on the big screen. Have you been practicing chewing your popcorn silently? You'll definitely be able to hear a kernel drop in the deafening silence of this thriller!
SPIRIT UNTAMED
SPIRIT UNTAMED is an inspiring animation that tells the story of a young girl named Lucky Prescott whose life is changed when she moves from her city home to a small western town. Watch in awe as the young and brave Lucky befriends a wild mustang whom she names Spirit. Spend some quality family time at the theatre this summer and enjoy this touching animation on June 4!
THE CONJURING: THE DEVIL MADE ME DO IT
The demonic case that shocked America, THE CONJURING: THE DEVIL MADE ME DO IT, is calling all supernatural horror film fanatics to the theatre this June. Watch with terror and wonder as two paranormal investigators attempt to uncover the truths behind a murder claimed to have happened due to demonic possession. Catch this one on the big screen starting June 4!
IN THE HEIGHTS
Get those toes tapping because IN THE HEIGHTS is the perfect film for musical lovers to see in theatres this June! The film, based on the hit Broadway musical from Lin-Manuel Miranda, tells the story of a struggling bodega owner who dreams and sings about living a better life one day. This film's inspiration and catchy tunes can be enjoyed on the big screen in ultimate glory starting June 11!
PETER RABBIT 2: THE RUNAWAY
Looking for the perfect family film this year? PETER RABBIT 2: THE RUNAWAY follows Peter's adventure outside of his safe home and into a world of mischief. He soon realizes that his structured and safe home back at the garden isn't all that bad. See this narrative unfold with your family this June 18.
Galaxy Theatres is the perfect place to escape into the big screen this year! We look forward to seeing you at the theatre and can't wait to hear what you think of these new releases!