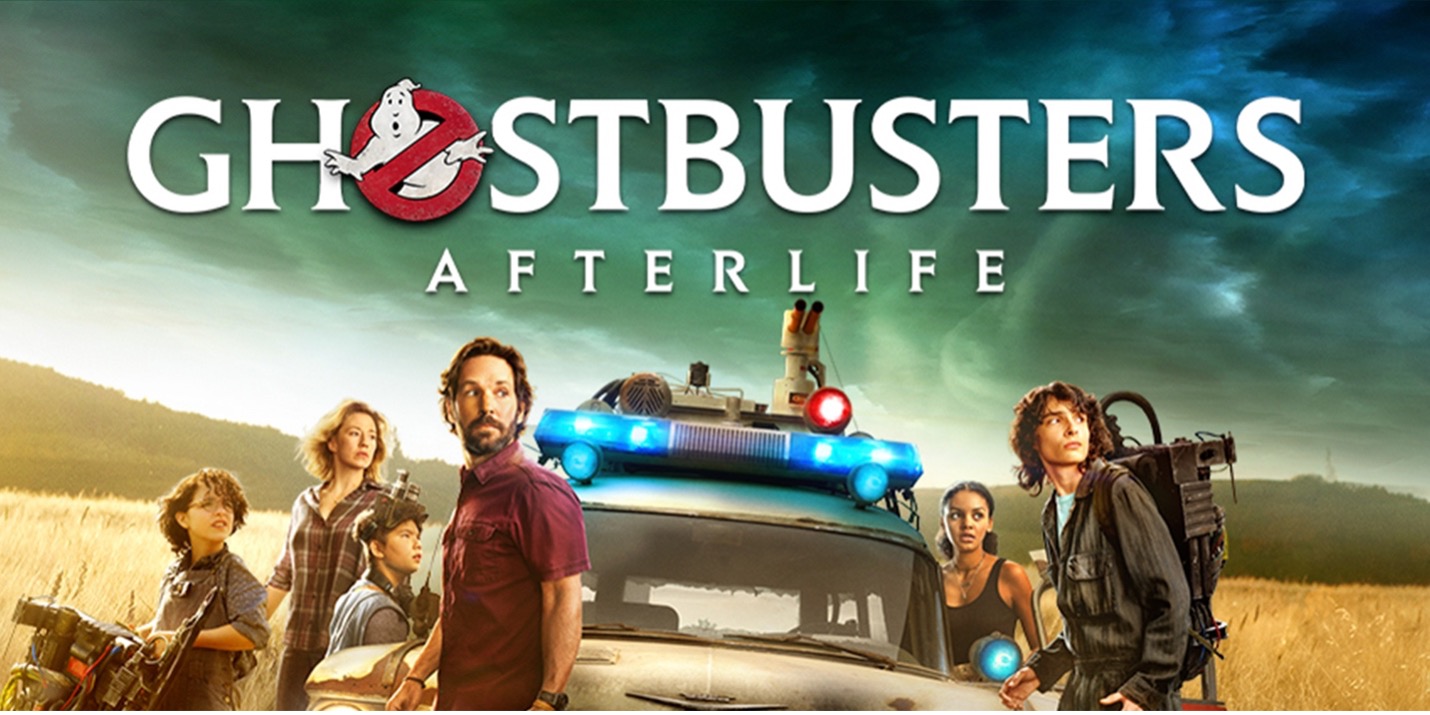 Thu, Nov 4 WHO YOU GONNA CALL?
With the hype of Halloween not yet gone and the looming presence of Thanksgiving and the holiday season, we are growing increasingly excited for the release of GHOSTBUSTERS: AFTERLIFE. Galaxy Theatres is overjoyed to bring this supernatural comedy to theatres. This third installment in the original Ghostbusters saga features new and classic cast members, so there's no better way to see it than on the big screen!
GHOSTBUSTERS HISTORY
With this new film headed to Galaxy, now is the perfect time to look back at the legacy of one of the greatest franchises in history. GHOSTBUSTERS (1984) was the movie that started the franchise and consisted of a stellar cast made up of Bill Murray, Dan Aykroyd, Harold Ramis, and Ernie Hudson. They used specialty devices and unique technology to capture and contain ghosts. Known for its unprecedented amount of comedy, the film became a box-office hit. In fact, the American Film Institute ranked it number 28 in its list of the top 100 comedies of all time.
GHOSTBUSTERS: AFTERLIFE
Directed by Jason Reitman, GHOSTBUSTERS: AFTERLIFE stars Carrie Coon, Finn Wolfhard, Mckenna Grace, and Paul Rudd, while the original cast members including Bill Murray, Dan Aykroyd, Sigourney Weaver, and Annie Potts all reprise their roles. Reitman honors the existence of the original Ghostbusters team by passing the legacy to a new generation. In this film, a single mother and her two kids are evicted from their home and are forced to move to a farmhouse in Summerville, Oklahoma, left by the children's grandfather. They discover that the town, with no fault lines, is shaking on a daily basis. When the children realize their grandfather used to be connected to the original Ghostbusters, they use the Ghostbusters' equipment to save the world.
THE BIG SCREEN
With Thanksgiving right around the corner, Galaxy Theatres offers a fun and welcoming environment where you can laugh and spend quality time together. Our theatres are a place where you can create unforgettable memories with your loved ones. Give the Gift of Galaxy this upcoming holiday to enjoy your favorite movies under the big screen, alongside your loved ones and some tasty concessions!
GHOSTBUSTERS: AFTERLIFE is the perfect adventurous and thrilling comedy you do not want to miss on the big screen. We can't wait to welcome friends and families to Galaxy Theatres for an extraordinary movie-going experience!