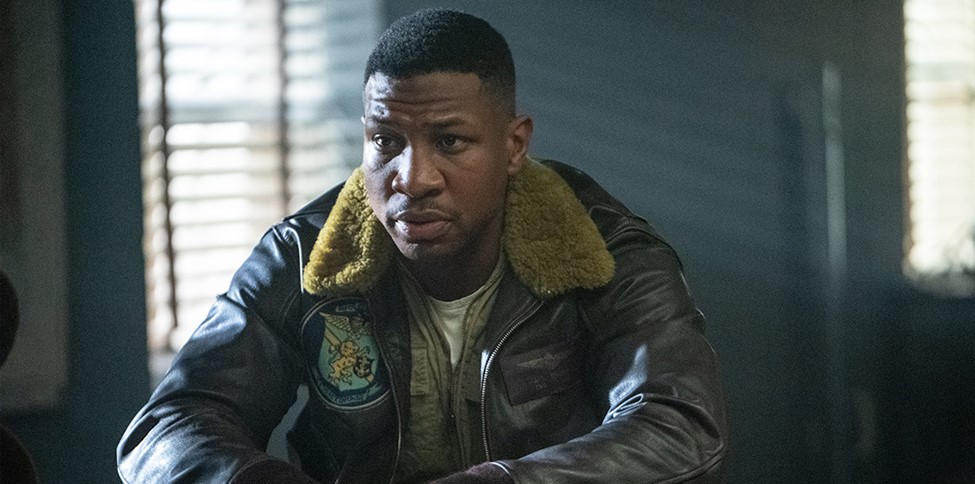 Wed, Nov 9 UP-AND-COMING IN A 'MAJOR' WAY
From LOVECRAFT (2020) to LOKI (2021), rising actor Jonathan Majors is about to make a splash in a big way as he moves from television projects to the silver screen, and we are here for all of it. Here's what to lookout for:
DEVOTION (2022)
Ask any Jonathan Majors fan and they will tell you; he was made to play a man in uniform. And who better fit to portray than the accomplished African American aviator, Jesse Brown? Soaring into theatres November 23, DEVOTION tells the true story of two U.S. Navy fighter pilots who risk their lives to make history during the forgotten Korean War. In case TOP GUN: MAVERICK (2022) wasn't enough high-flying action for you this year, you can find actor Glen Powell starring alongside Majors in this flick just as he did Cruise. Celebrate Veteran's Day by purchasing tickets which will be on sale starting Friday, November 11!
ANT-MAN AND THE WASP: QUANTUMANIA (2023)
Majors is officially entering his villain era after his Marvel debut in a Disney+ series as Kang the Conqueror. Kicking off as the new "Big Bad" in the Marvel Cinematic Universe, Majors will join ANT-MAN AND THE WASP: QUANTUMANIA on the big screen, hitting theatres in February as the first installment of the studio's Phase 5, and thus creating an Ant-Man trilogy. That means we expect to see much more of Jonathan as Kang and couldn't be more excited!
CREED III (2023)
Adonis Creed (Michael B. Jordan) has met his match in the ring as Jonathan Majors resurfaces as his childhood friend and boxing prodigy, Damian Anderson. CREED III is set for release in March of next year and is already boasting IMAX showings to come. Majors told Men's Health this about his character's motivations: "Dame's body was built from loss. He had lost something, and that hole is what made him work the way he worked." Can't wait to see what else he brings to the story!
We at Galaxy are ready to watch what else Majors brings to the big screen in the years to come!