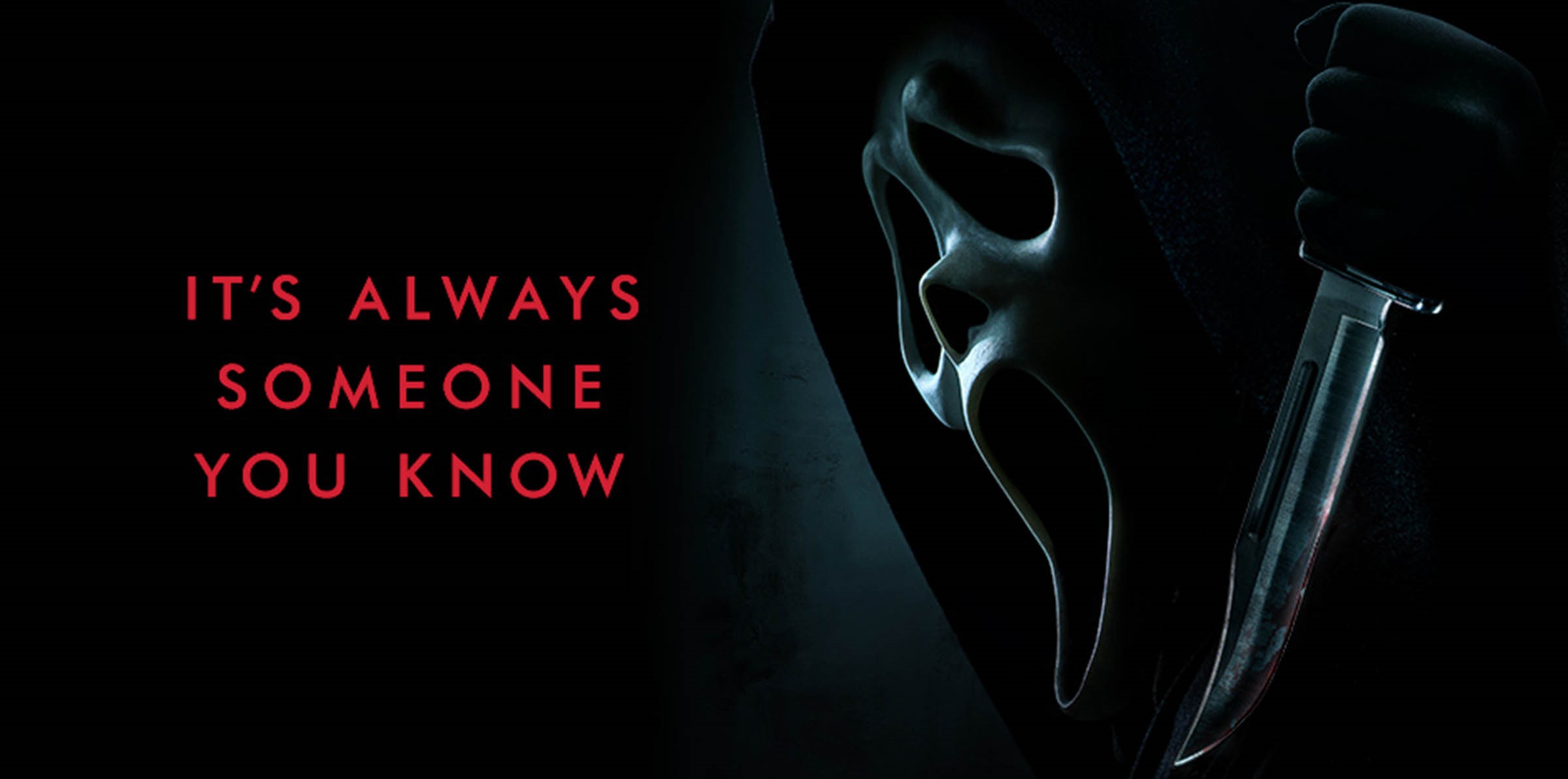 Sun, Jan 9 SCREAM THROUGH THE AGES
The new year is off to a big start for horror fans at Galaxy Theatres with the premiere of SCREAM on January 7, 2022. We can't wait!
A new copycat killer adorned with the recognizable Ghostface mask returns to the town of Woodsboro 25 years after the original killings in the latest SCREAM film. Reprising roles include Neve Campbell (as Sidney Prescott), David Arquette (as Deputy Dewey) and Courtney Cox (as Gale Weathers). New freshly famous cast members like Dylan Minnette, Jenna Ortega, Mason Gooding, and Jack Quaid join the Scream Team this time around as well. And while this is the 5th installment in the Scream franchise, the title has dropped its numerical count, letting us know all our favorite moments from the 1996 film will likely be back and better than ever!
THE FILM THAT STARTED IT ALL
The story of SCREAM (1996) follows a killer-on-the-loose out for revenge against victim Sidney Prescott and her friends and family. It became an instant classic for horror-lovers as the murderer uses their fascination with scary movies to taunt his prey along the way. The film's tagline even reads "Someone has taken their love of scary movies one step too far." Will our characters finally be able to find peace and solve the mystery of the latest killer in SCREAM (2022)?
The copycat killings continue into the sequels with SCREAM 2 (1997), SCREAM 3 (2000), and SCREAM 4 (2011) as new individuals take on the Ghostface persona still geared toward following Sidney and her group of loved ones each time around. The length of time between each sequel has grown exponentially over the years reaching different milestones in Sidney's journey.
The fan base has remained loyal through the ages which brings us to SCREAM (2022). Nostalgic fans hope to see an updated check-in with our favorite set of characters as they fight off a new killer in what is meant to be a victory lap for the franchise.
GALAXY THEATRES FAN EVENT & MORE
Are you the ultimate Scream fan?! Galaxy Theatres in associations with Paramount Pictures is pleased to announce a special fan event offering core followers the chance to see SCREAM (2022) as part of a 1-day, 1-show only LIVE Q&A streamed to participating theatre locations. Check your local theatres for this fan event showing on Thursday, January 13th!
Also starting Saturday, January 15th - The first 100 Scream ticketholders will receive a Collector's Edition Art Print at participating theatres only. Contact your local theatre for more information. Quantities will be limited, so get yours early, while supplies last! 
We can't wait to host you for customary showings of SCREAM (2022) as well at all our 16 locations. Try not to spill the popcorn during those jump scares!