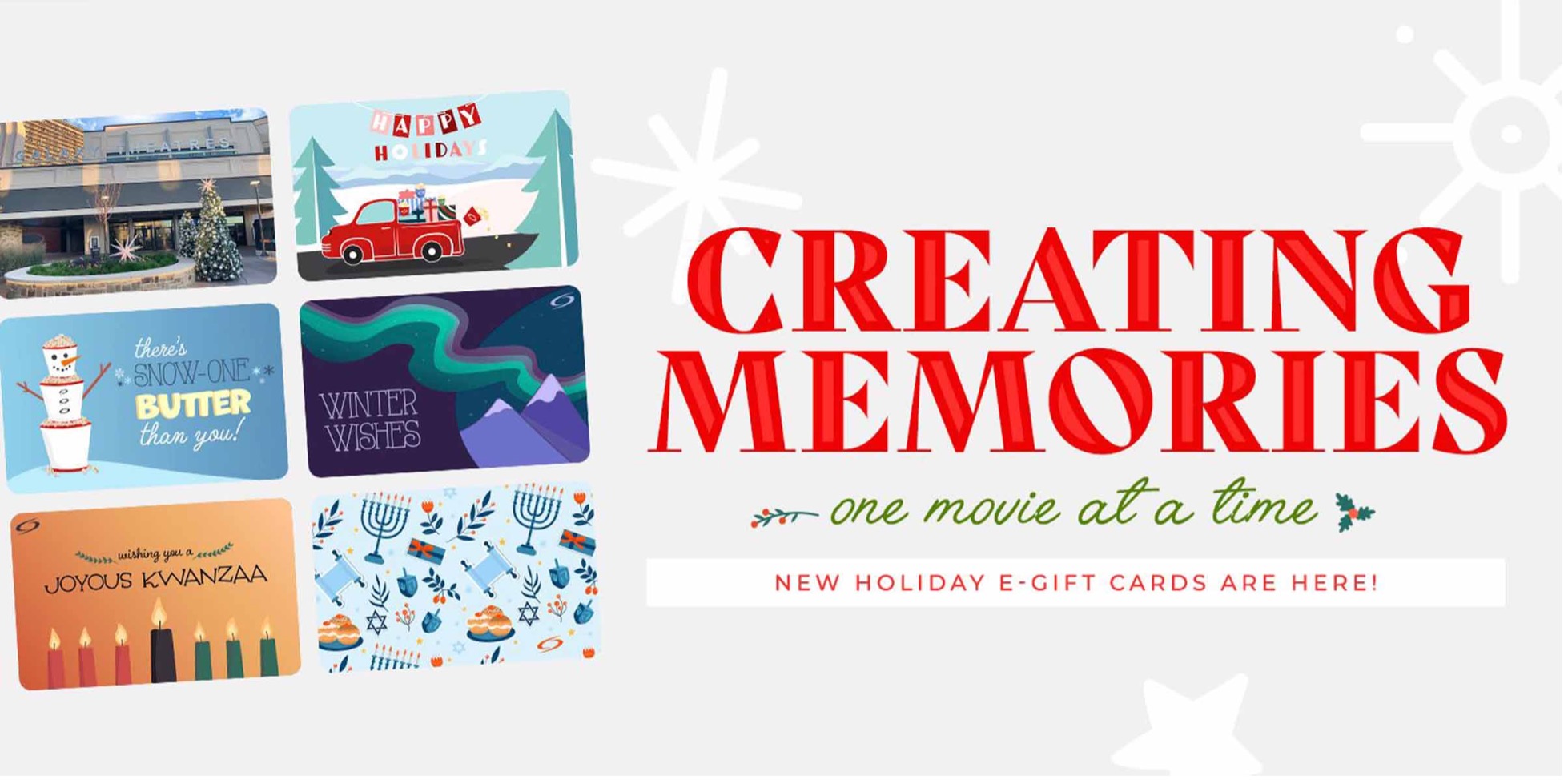 Thu, Dec 16 GIFT CARDS FOR THE HOLIDAY SEASON
Give the gift that keeps on giving this year with a Galaxy Theatres Gift Card for your loved ones to create memories one movie at a time! Right now, the purchase of every $50 gift card also comes with a $15 bonus Yummy Concession Card, allowing you to stock up on all of your favorite goodies. Yummy Concession Cards can be used towards Concession Purchases Only between January 1, 2022, and March 31, 2022. With only a few weeks left to take advantage of this offer, you'll want to act fast!
Our holiday gift cards come in a variety of styles and designs, giving you the opportunity to tailor your gift-giving. From Christmas to Hannukah to Kwanza and more, there's a themed card for everyone on your list. Galaxy gift cards guarantee an experience they can cherish whether it be taking a child to their first movie or paving the way for date night. Galaxy welcomes you with hometown hospitality.
Gift cards can be used towards tasty concession or movie tickets for the latest box-office hit, as well as the option to purchase our special experience tickets. The choice on where to spend a gift card is entirely up to you and they never expire!
Physical gift cards may be purchased at any of our theatres' box offices, or you can order them to be mailed directly to your home. E-gift cards can also be purchased and sent via email on our website. For up to the amount credited, Galaxy Theatres Gift Cards can be used at any Galaxy Theatre locations. Gift cards can be used on our website, mobile app, kiosks, or at the box office and concession stand in person.
It's the most popular gift every year, whether you drop it in a stocking or wrap it with a bow.