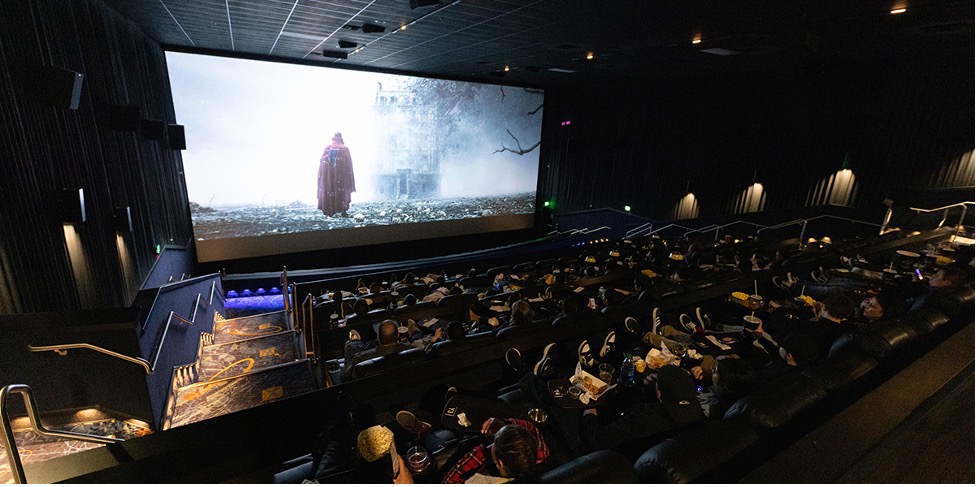 Fri, Aug 19 FOR THE LOVE OF MOVIES
Swing open the doors and let the smell of warm, fresh popcorn take over. Settle into your seat to relax, as the lights dim low. It's time to go to the movies.
THE SILVER SCREEN
Film is a culture in our modern world, filled with both movie buffs and casual fans. But motion picture viewings have been a part of our history for at least a century now. The term 'silver screen' was coined by editing company, Technicolor, as a device that turned black-and-white film into color prints for our screening pleasure. However, the connotation changed over the years to reference the iconic idea of a movie theatre screen, evoking flashes of old Hollywood glamour and nostalgia.
We keep the classics close to our hearts at Galaxy with the Flashback Cinema program. Every month, watch definitive throwback films back on the big screen like never before!
BETTER TOGETHER
The very first permanent, public movie houses came about in the same era with their ornate marquees and red velvet seats. The point was we wanted to enjoy stories, and we wanted to do it together. There is something magical about experiencing a film with your fellow man and feeding off the humanity reacting around you, famously noted in films like THE GODFATHER (1972). Recent movies like TOP GUN: MAVERICK (2022), BULLET TRAIN (2022), or NOPE (2022) were also meant to be taken in by a collective audience, sending a wave of emotions through the crowds, just to name a few. Experience AVATAR: THE WAY OF WATER (2022) in theatres with audiences this December.
These days it gets even more enticing with upscale food and drink options like specialty cocktails and craft wines. The evolution of visual and audio has come so far, it's undeniable that some films are simply made to be seen on the biggest screens possible. Not to mention experiences like DFX, DBOX, or IMAX that allow you to feel like you're truly in the world of the movie.
Escape with us into the world of movies and be sure to grab a friend to experience it with. That is how it's meant to be shared, after all.